Power Steering Pump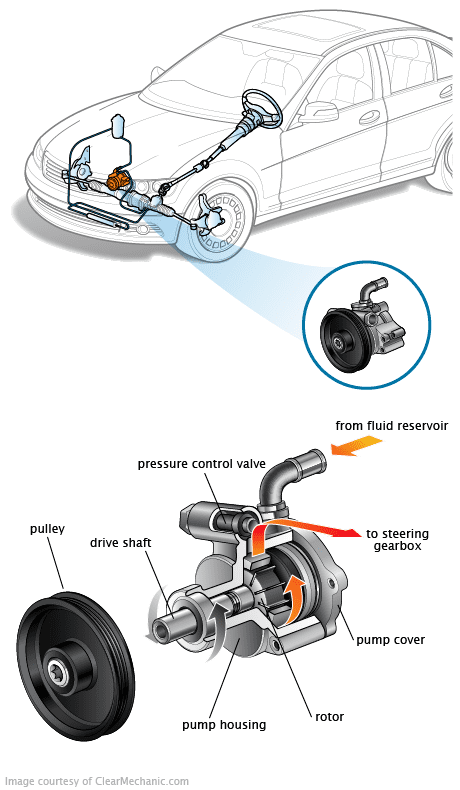 Buy a used power steering pump that will restore factory steering performance without the hassle of inferior fitting and lower-quality replacement parts. The used power steering pump should last for 100,000 miles or more.
The power steering pump provides hydraulic fluid at a high pressure to the steering rack to help you turn the steering wheel with ease.
Make sure you have enough power steering fluid on-hand to refill the system. Most power steering pump dage happens from low fluid levels, so take this opportunity to look for leaks. Consider replacing your serpentine belt, tensioner, and idler pulleys since you will have the belt off.
Buying the used part is tricky. www.txt4parts.com provides an easy way to compare prices, communicate with junkyards about the part fitment before making a purchase online. Your used part buying experience will be easy and hassle-free from local junkyards.
Tech Specification
Professional replacement of the power steering pump typically costs around $625
It takes the mechanic shop about 1.5 hours to replace the power steering pump
Doing the work yourself using recycled parts may save you over $550